Professional Makeup Brush Cleaner and Dryer
Professional Makeup Brush Cleaner

To avoid the build-up of germs, professionals recommend cleaning your makeup brushes once a week. But when did you last clean your makeup brushes? The problem is traditional cleaning methods are messy, laborious and can leave brushes wet and unusable for up to 24 hours.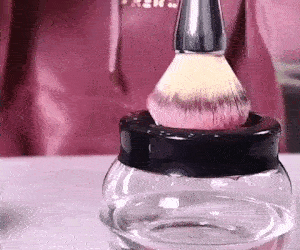 Features:
-Cleans and dries brushes in seconds.
-Works with soap and water or any cleanser.
-Suitable for synthetic and natural brushes of all sizes.
-Brushes ready to re-use immediately.
-Durable material for long service time.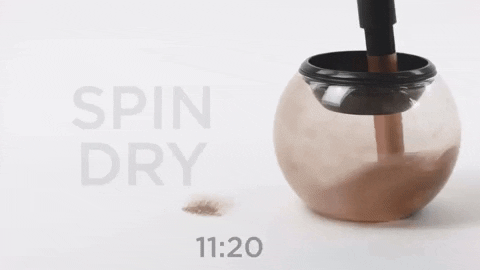 This makeup brush cleaner, invented by BBC's The Apprentice Winner Tom Pellereau, cleans and dries all makeup brush types in seconds, leaving brushes clean and ready to reuse straight away. You just attach any makeup brush using one of eight collars, before dunking it for 10 seconds, spinning for another 10 seconds and then drying for five to 10 seconds. That's your makeup brush completely clean and dry in less time than it takes to choose a shade of lipstick!
Very happy
I was pleasantly surprised at how well the makeup brush cleaner works. Cleans the brushes really well and dries them too
Very happy with delivery and product
Perfect for those who suffer from brush washing. Highly reccomended!